Over the last 5 weeks our focus here on Progressive Parenting has been on Attachment Parenting and Attachment Parenting International.
So far we've covered: Principle 1.
Become emotionally and physically prepared for pregnancy and birth. Research available options for healthcare providers and birthing environments, and become informed about routine newborn care. Continuously educate yourself about developmental stages of childhood, setting realistic expectations and remaining flexible.
Principle 2.
Breastfeeding is the optimal way to satisfy an infant's nutritional and emotional needs. "Bottle Nursing" adapts breastfeeding behaviors to bottle-feeding to help initiate a secure attachment. Follow the feeding cues for both infants and children, encouraging them to eat when they are hungry and stop when they are full. Offer healthy food choices and model healthy eating behavior.
Principle 3.
Build the foundation of trust and empathy beginning in infancy. Tune in to what your child is communicating to you, then respond consistently and appropriately. Babies cannot be expected to self-soothe, they need calm, loving, empathetic parents to help them learn to regulate their emotions. Respond sensitively to a child who is hurting or expressing strong emotion, and share in their joy.
Principle 4.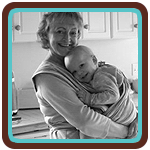 Touch meets a baby's needs for physical contact, affection, security, stimulation, and movement. Skin-to-skin contact is especially effective, such as during breastfeeding, bathing, or massage. Carrying or babywearing also meets this need while on the go. Hugs, snuggling, back rubs, massage, and physical play help meet this need in older children.
Which brings us to Principle 5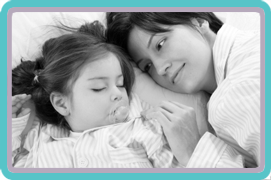 Babies and children have needs at night just as they do during the day; from hunger, loneliness, and fear, to feeling too hot or too cold. They rely on parents to soothe them and help them regulate their intense emotions. Sleep training techniques can have detrimental physiological and psychological effects. Safe co-sleeping has benefits to both babies and parents.
These shows have been emotionally moving for me. I always say I am not an expert. I am most certainly not an expert, and these shows have helped me reconnect, pause and strive to be a better mom. There is no such thing as a perfect parent. That's not my goal. Personally I just want to do better for my children. I want to be responsible and I want to be kind. That's it. AP isn't about being perfect. It's about finding out that there are different ways to parent, the information I get from API has helped me understand that the things I've done instinctually are backed up by science and common sense. I am grateful to API and if you are too please feel free to be as generous as possible and give back.
Special thanks to our new sponsor Humanity ORGANICS!